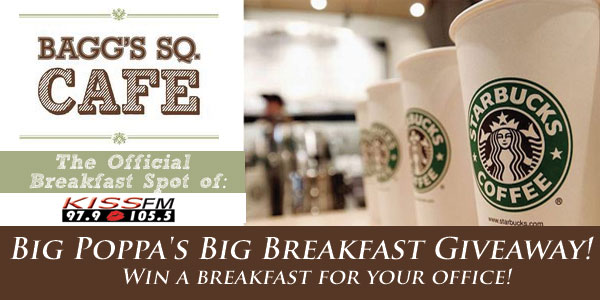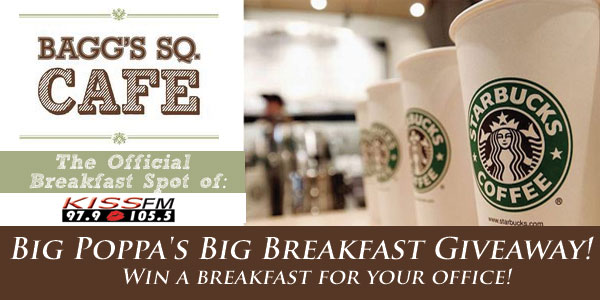 KISS-FM KNOWS HOW STRESSFUL THE WORK DAY CAN BE.
AND NOTHING HELPS BREAK UP A STRESSFUL WORK DAY LIKE BREAKFAST DELIVERED TO YOUR OFFICE FOR FREE!
JUST FILL OUT THE ENTRY BLANK BELOW FOR YOUR CHANCE TO WIN BREAKFAST (UP TO 10 PEOPLE) DELIVERED BY BIG POPPA HIMSELF COURTESY OF BAGGS SQUARE CAFE
BIG POPPA WILL DRAW A WINNER AT RANDOM EVERY FRIDAY MORNING!
CLICK HERE TO SEE ALL GREAT FOOD THAT BAGGS SQUARE CAFE HAS TO OFFER