Bagg's Square Cafe Giveaway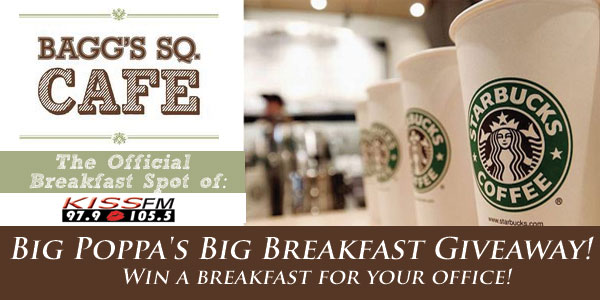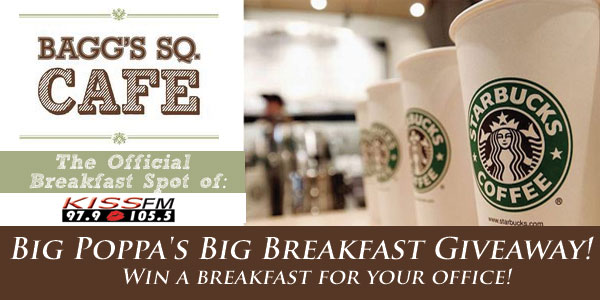 KISS-FM KNOWS HOW STRESSFUL THE WORK DAY CAN BE.
AND NOTHING HELPS BREAK UP A STRESSFUL WORK DAY LIKE BREAKFAST DELIVERED TO YOUR OFFICE FOR FREE!
JUST FILL OUT THE ENTRY BLANK BELOW FOR YOUR CHANCE TO WIN BREAKFAST (UP TO 10 PEOPLE) DELIVERED BY BIG POPPA HIMSELF COURTESY OF BAGGS SQUARE CAFE
BIG POPPA WILL DRAW A WINNER AT RANDOM EVERY FRIDAY MORNING!
CLICK HERE TO SEE ALL GREAT FOOD THAT BAGGS SQUARE CAFE HAS TO OFFER
Privacy Notice
Your registration information is for the use of WSKS/WSKU-FM only. We collect information in order to keep you informed of contests and events sponsored or promoted by WSKS/WSKU-FM. WSKS/WSKU-FM will not sell, rent or in any way distribute personal information supplied to us by you. The information you provide us stays with WSKS/WSKU-FM only.